Chiropractor Cameron Grant D.C.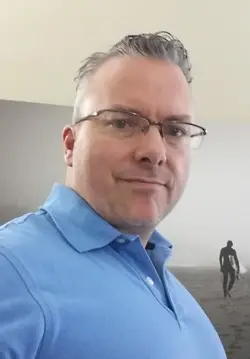 Doctor Cameron Grant is a chiropractor at Allcare Chiropractic and Laser in Vernon, BC. If you are struggling with neck or back pain, headaches or migraines, carpal tunnel, sciatica, or any other health condition please contact us today.
Techniques & Treatment
Diversified Manipulation
Gonstead Adjusting
Thompson (drop table) Technique
Flexion Distraction Table
Activator
MRT (Myofascial Release Therapy)
Trigger Point
Postural Stabilization
Custom Orthotics
Stretches
Biography:
A graduate of Parker College of Chiropractic in Dallas, Texas in 1998
Practiced in Calgary for 2 years before moving to Sicamous and then on to Vernon
Played college level soccer at Mt Royal College in Calgary
Coached hockey and soccer for over 10 yrs
Married with three children
---
Massage Therapist Laura Meikle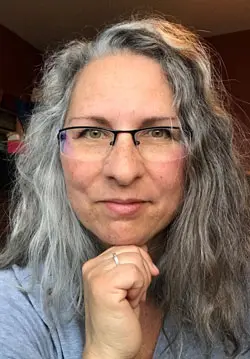 She graduated from Okanagan Valley College of Massage Therapy in 2003 and opened her practice Body Vital Massage Therapy that same year.
As a grad of BC's rigorous 3000-hour program, with prerequisites, she has the equivalent of a 5-year degree program for Massage Therapy. Among her other 3 years of post-secondary, she has 2 years in Applied Health Sciences through the University of Waterloo, Ontario.
In good standing with regulatory body CMTBC, and member of association: RMTBC
Utilizes: Deep Tissue (SDTT), Neuromuscular Therapy, Trigger Point Therapy, Craniosacral Therapy, Rehabilitative Massage, and Remedial Exercise, Myofascial Release, Healing Touch, Swedish, Relaxation Massage and many other modalities from post-grad courses since 2003
Laura has had extensive experience and success helping patients get out of pain and rehab so they can return to their regular lives. Trained as an elite athlete years back, Laura has a great grasp of therapeutic exercise. Her teaching experience has given her an edge when helping patients learn how to do needed stretching and strengthening.
She meets you where your needs are: rehabbing injury to stress-reduction, tailoring a plan individual to you, and always listening to what you can tolerate.
Massage Therapy is an effective and safe way to rehab from injuries, help transcend pain and pain syndromes, help prevent injuries, and diminish stress in a world that is full of stress-related illness.
Where Evidence-Based Rehab and Healing Meet
Extended Benefits through yourself or a spouse often cover you for Massage Therapy! Massage Benefits help employees take less sick time, it is a win-win for employee and employer. *DIRECT BILLING AVAILABLE*
Laura is available for questions via texting her cell: 250.309.4992
*Note: Laura's available hours differ somewhat from ones posted below. Lunch hours available! Please check with the office for her hours.
OFFICE HOURS
---
Monday
8:30am - 12:00pm
1:30pm - 5:30pm
---
Tuesday
8:30am - 12:00pm
---
Wednesday
8:30am - 12:00pm
1:30pm - 5:30pm
---
Thursday
8:30am - 12:00pm
---
Friday
8:30am - 12:00pm
1:30pm - 5:30pm
---
Saturday
By Appointment Only